MERCHANTS' COFFEE HOUSE by Café No.8
Inspiring conversations for 660 years
Meet and enjoy delicious, creative food and drink in the medieval guildhall, home of York's Merchant Adventurers past and present.

Open to all, come and meet friends, family and colleagues for delicious food and drink by Café No.8 in the inspiring setting of our medieval guildhall, or relax outside in our beautiful walled garden in fine weather.
Enjoy locally roasted coffee, sumptuous cakes and snacks inspired by tales from over 660 years of York's trading past.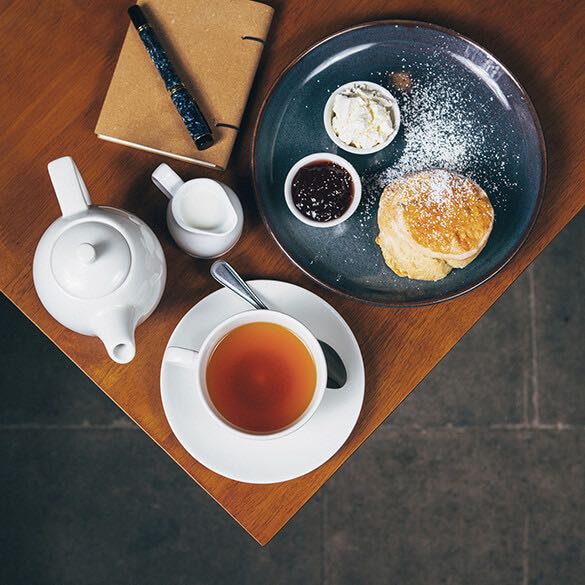 Sample Menu
Breakfast
Toast with butter and homemade compote
Cinnamon Butter Toast
Mini Danish pastry selection
Sandwiches & Light Lunches
Soup of the day with freshly baked bread and butter
Cheese scone, warmed with tomato chutney and chive soft cheese
Free range egg and chive mayonnaise
Mature cheddar cheese and carrot 'savoury' with chutney
Mature cheddar cheese and carrot 'savoury' with York ham
Roast free range chicken, pesto mayonnaise and sun dried tomoato
Bacon, brie and chilli jam
Mature cheddar cheese scone with whipped chive cream cheese and tomato jam
Cakes
All cakes and light bites are homemade
Classic lemon drizzle cake with blackcurrant compote
Carrot and ginger with mascarpone frosting
Orange-glazed Polenta Cake with toasted almonds
Fruit and nut flapjack
Dark Chocolate Brownie
Lemon Scone with home-made fruit compote and whipped cream