Bringing people together for over six centuries
An exclusive and memorable place to meet and celebrate in a stunning and prestigious Grade 1 listed medieval setting

The Merchant Adventurers' Hall is one of the finest surviving medieval guild halls in the world and provides a truly unique setting for your event. It is a fantastic and one-off venue for weddings and dinners.
The Hall provides a very special and atmospheric setting for:
Dinners & Drinks Receptions

Civil weddings & partnership ceremonies

Wedding receptions

Parties & celebrations
The size and variety of rooms available means that the Hall is suited for a wide variety of events- from small informal gatherings and dinners to black tie banquets.
The Great Hall and Undercroft can seat up to 180 people. The Governor's Parlour or Committee Room can seat up to 20 people.
Early booking of the Hall is recommended as it is a popular venue. Please call us on 01904 654818 or email us to discuss your requirements. Viewings of the Hall are by appointment only.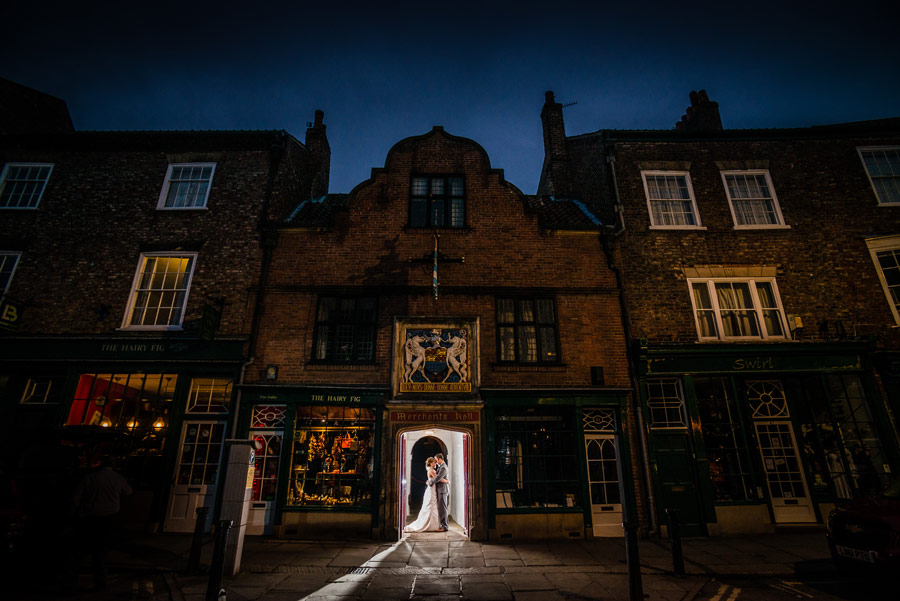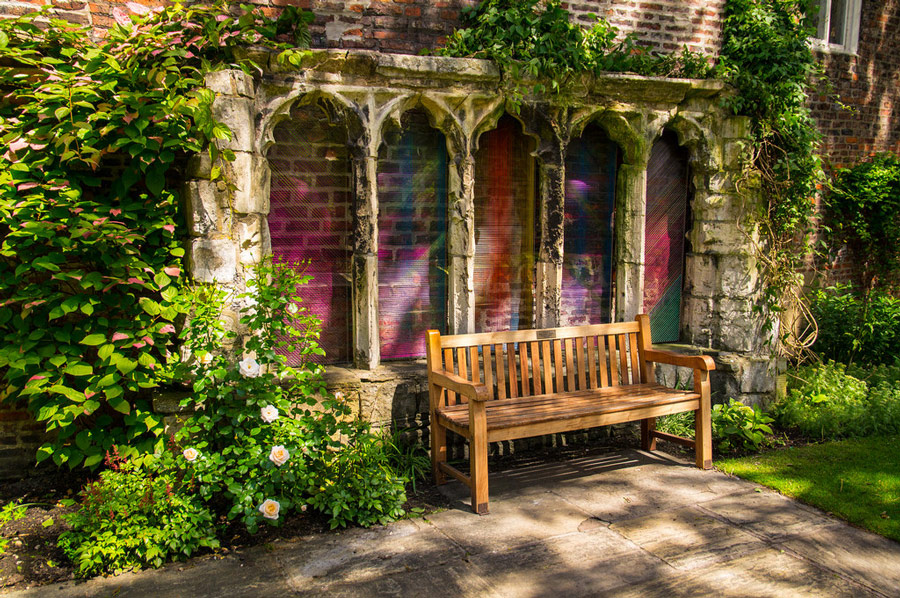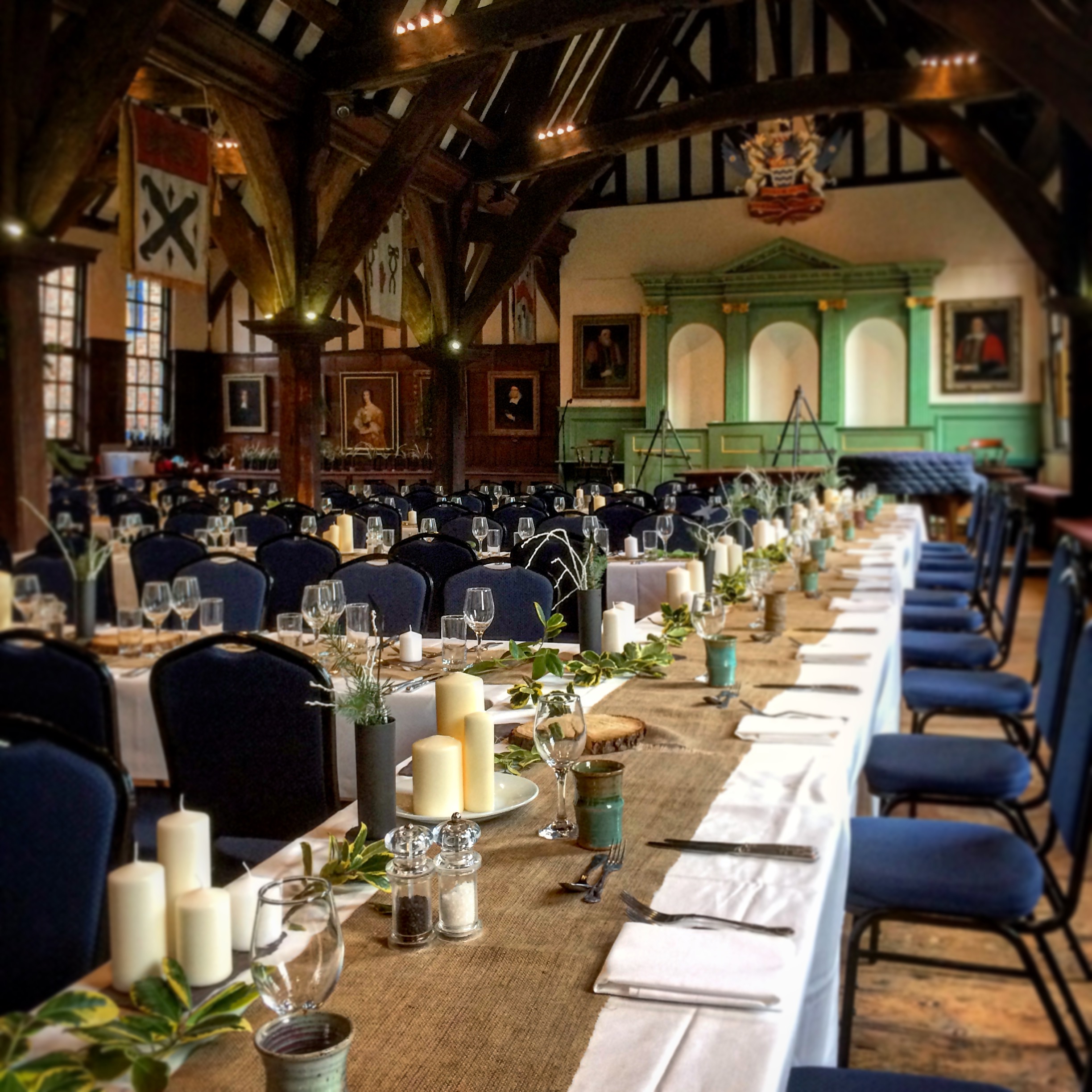 Further Information
Garden. A beautiful walled Garden, bordered by the River Foss, surrounds the Hall. In the spring and summer months, this is the perfect setting for drinks and photography.
Catering.

 We have a panel of five excellent approved caterers, of which you must choose one, who will be delighted to serve your needs and who can offer you a wide range of menus.
Seating Arrangements. The Hall's staff work in conjunction with the caterers to arrange the seating in the Hall to suit your requirements; you may choose to have round or long tables in the Great Hall, which look stunning when clothed with white linen and decorated with candles & flowers, and accompanied by chairs with navy blue coverings. Rectangular tables only are available in the Undercroft.
Music. The choice in entertainment is up to you, so you are free to have a DJ or band. However due to the close proximity of the Hall to residential properties, bass drums are not permitted in the building.
Accessibility. The Hall has an accessible toilet in addition to the cloakrooms for ladies and gentlemen. There is also a lift making both floors accessible to everyone.
The Hall is conveniently located in the York city centre, a 15 minute walk from the train station, and a 5 minute walk from several car parks. The Grimston Bar Park and Ride leaves you at our door.
Open Fire. For a fee, an open fire can be provided in the Reception Area to provide a warm welcome in the winter months.
Sound System. A public address system is available to hire, suitable for speeches and for music during wedding ceremonies and meals. The Hall also has numerous power points for special lighting and other electrical equipment.