In celebration of the Coronation of King Charles III, we are delving into the past to discover some of the treasures in the Hall's collections made in the lifetimes of King Charles I, King Charles II and King Charles III. We will also explore how these momentous and often tumultuous periods shaped the Hall you see today.
From a Queen who married her husband by proxy to the carved graffiti of an English Civil War prisoner: join us in this first blog as we explore the reign of King Charles I.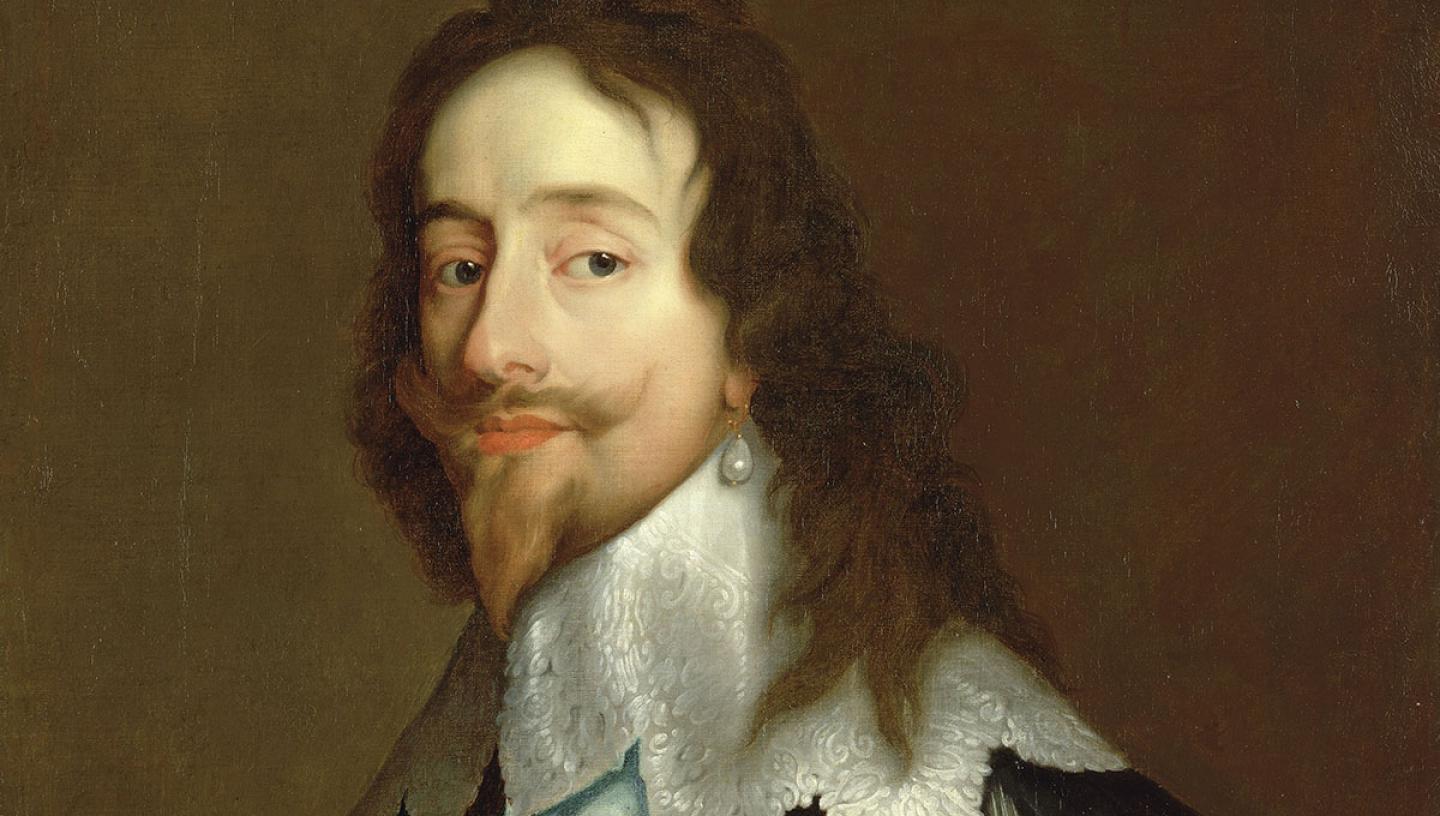 Portrait of Queen Henrietta Maria, early 18th century
Queen Henrietta Maria  was the youngest daughter of King Henry IV of France and was born in 1609 at the Palais du Louvre, now part of the world-famous Louvre Museum. She married King Charles I of England in 1625 at the age of 15. What was slightly unusual, although not unheard of was that she married a stand-in! Claude du Lorraine, Duke of Chevreuse stood in for the groom during the marriage ceremony on 1
st

May 1645 and it was another month before the bride and real groom spent any time together.
The portrait of Queen Henrietta Maria was painted in the early 18
th

century and is a copy of a famous painting by Anthony Van Dyck. The Queen is pregnant in the portrait and is seen cradling her abdomen – the crown on the table beside her signifies her rank.
English Civil War (1642-1652) Graffiti – Great Hall
The portrait of Queen Henrietta Maria is said to commemorate a visit to the Hall during the English Civil War by Queen Henrietta Maria where she observed the squalid conditions of Parliamentarian prisoners and gave money from her own purse for their relief.
During this time of war and turmoil, the Hall was used for the detention of soldiers on both sides of the English Civil War. Very little evidence survives from this period apart from the initials of a prisoner carved into one of the oak posts in the Great Hall. A solitary reminder of a period of bloody battles and great social upheaval across many parts of England.
Child's High Chair – 1642
This period also produced great creativity; before, during and after the Civil War. The Hall has a significant collection of 17th century furniture including this rare highchair. Made in 1642 and likely made to celebrate a new arrival into a wealthy family, the oak chair is carved with a date and the initials of the child.
The chair was given to the Company by Sir William Milner in 1958. Sir William was a a Merchant Adventurer, horticulturist, architect and Godson of Queen Mary. He was also a pioneering plantsman establishing gardens at Harlow Carr and Parcevall Hall.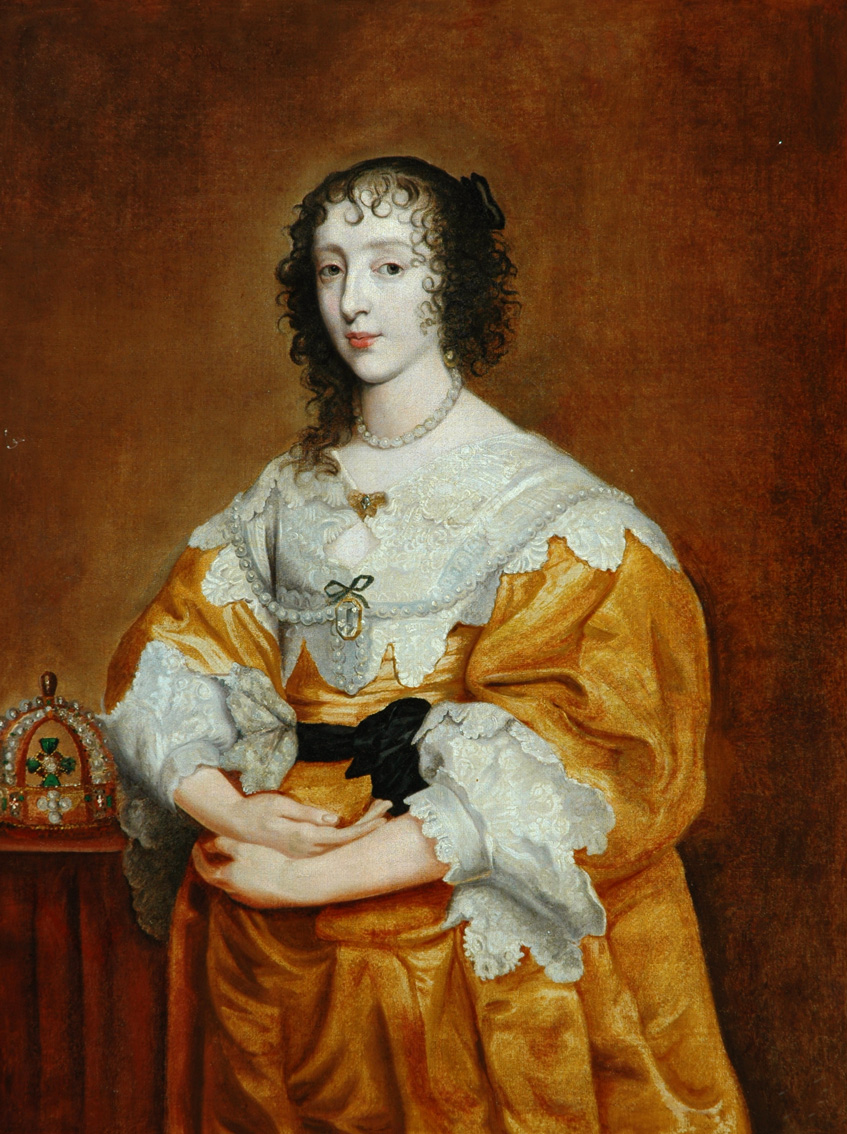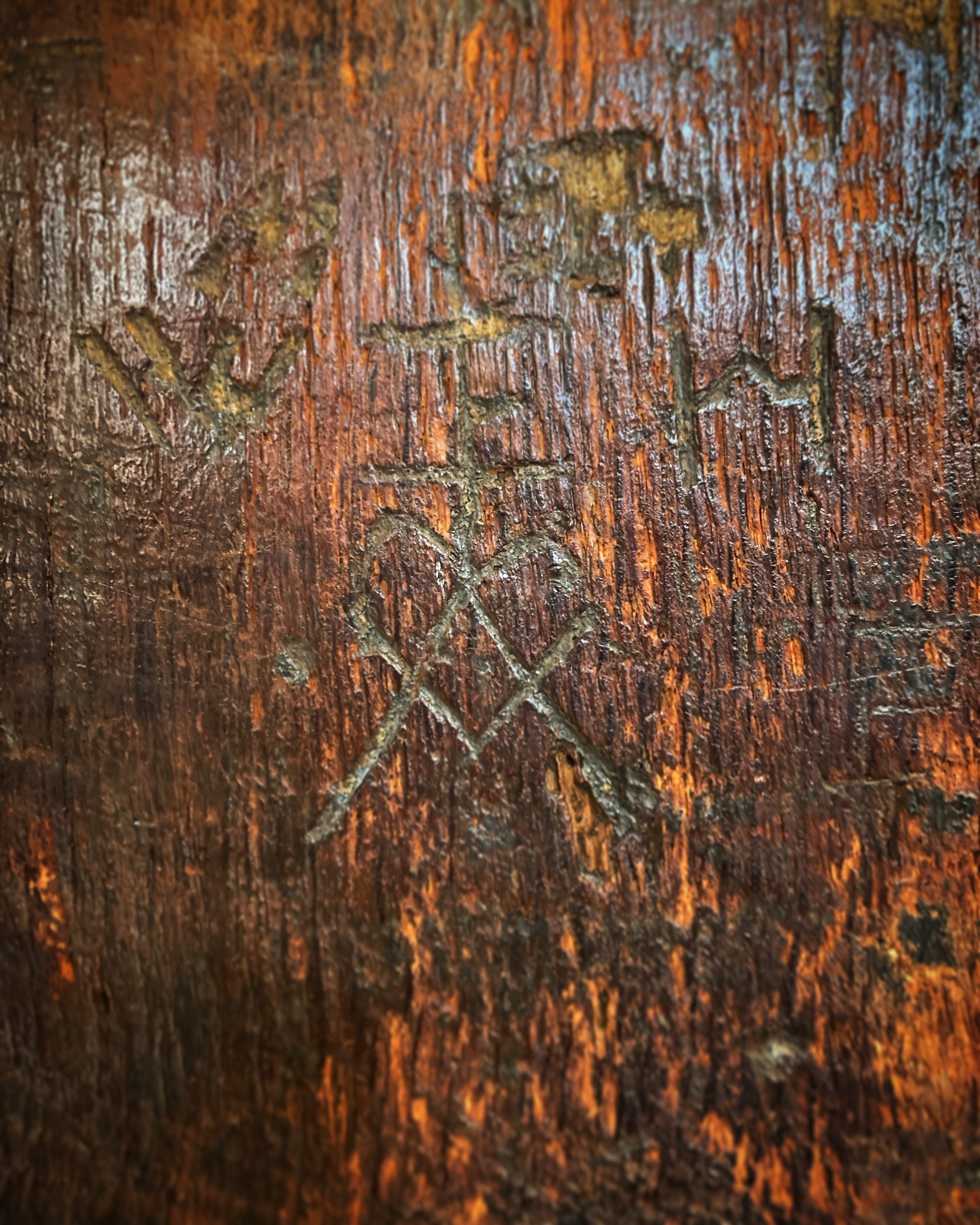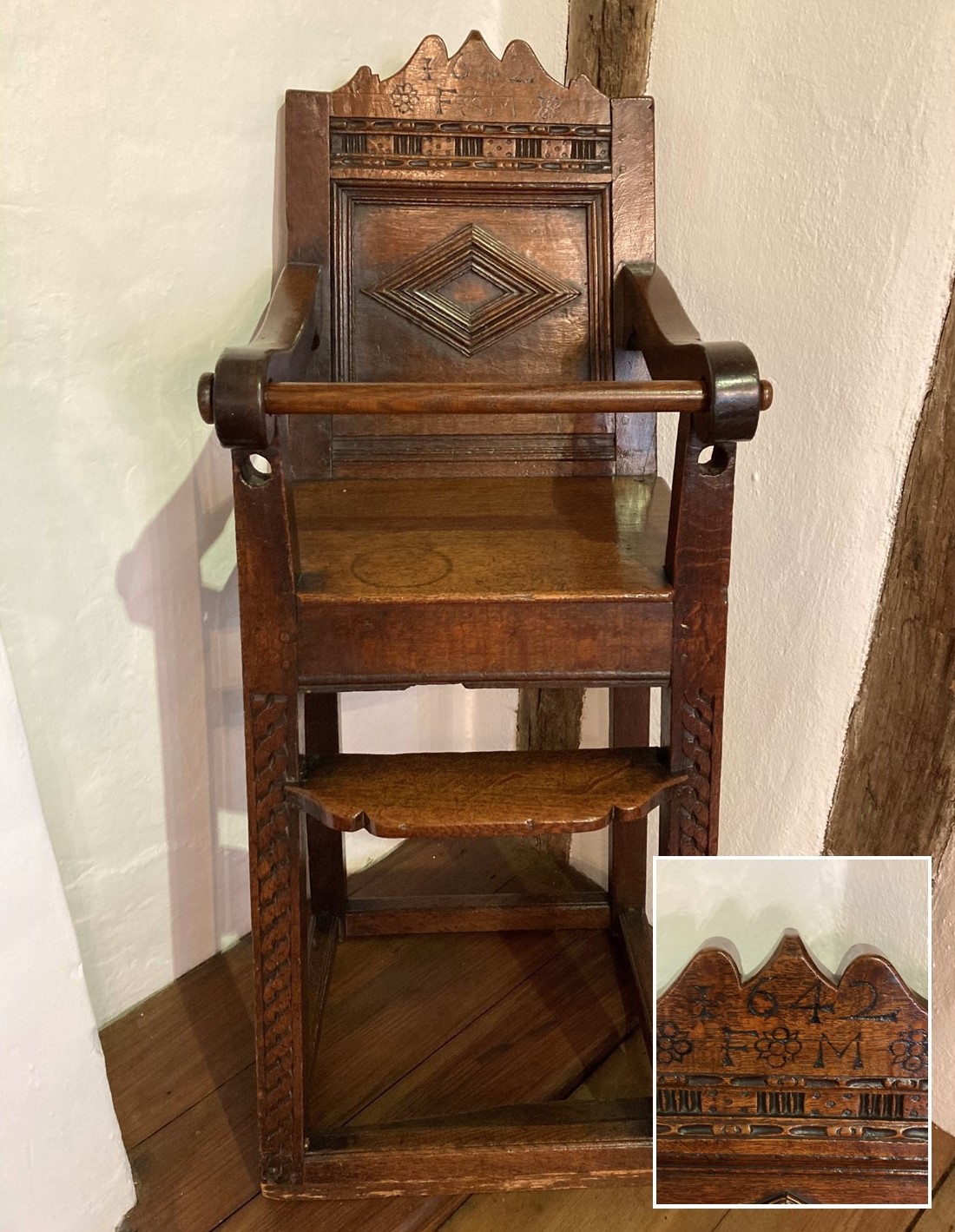 If you have enjoyed reading about our collections and would like to discover more about the Merchant Adventurers and their Hall, why not come and see it for yourself? Opening times can be found below.