In celebration of the Coronation of King Charles III, we are delving into the past to discover some of the treasures in the Hall's collections made in the lifetimes of King Charles I, King Charles II and King Charles III. We will also explore how these momentous and often tumultuous periods shaped the Hall you see today.  
From a window made by a leading glass painter of the 20th century to an Alms dish made to celebrate a new century, join us in our third and final blog as we explore the seven decades leading up to the Coronation of King Charles III. 
Stained Glass Window of the Annunciation made by Harry Stammers, 1960
King Charles has been a champion of the arts and culture and in particular heritage crafts all his life. The King through The Prince's Foundation aims to preserve these skills and introduce them to a new generation. Examples of the crafts that the King is aiming to protect can be seen all over the Hall, one in particular is a stained glass window depicting the Annunciation – colloquially known as 'The Stammers Window'.
This outstanding window was designed and made in 1960 by Harry James Stammers; one of the leading glass painters of the 20th century. The window was commissioned for the former York College for Girls. An interesting feature of the window shows The Very Reverend Eric Milner-White, Dean of York, as one of the three shepherds. The York College for Girls closed in 1997 when the window was donated to the Company. It was restored at Barley Studios in York and then installed in the Hall in November 2004.
Silver Alms Dish by Chris Philipson, 2000.
Like the stained-glass window, this silver alms dish was made locally and commemorates the Millennium. The oval dish is made of hammered silver and is the shape of one of the Company's seals depicting the coronation of the Blessed Virgin Mary. The gilt sunken centre is etched with waves to depict the seas that the merchants would have crossed. The maker, Chris Philipson is based in North Yorkshire and has a royal link – having been commissioned to produce a crown for the King when he was Prince of Wales.
The Governor's Parlour, 1947-48
The Governor's Parlour, although old in appearance is a relatively new addition and celebrates its 75 birthday this year.
It was built between 1947 and 1948 originally to house the Company's archives and then as part of the museum.
It displays collections of silver, art and furniture – much of which spans the lifetimes of King Charles III namesakes: King Charles I and King Charles II.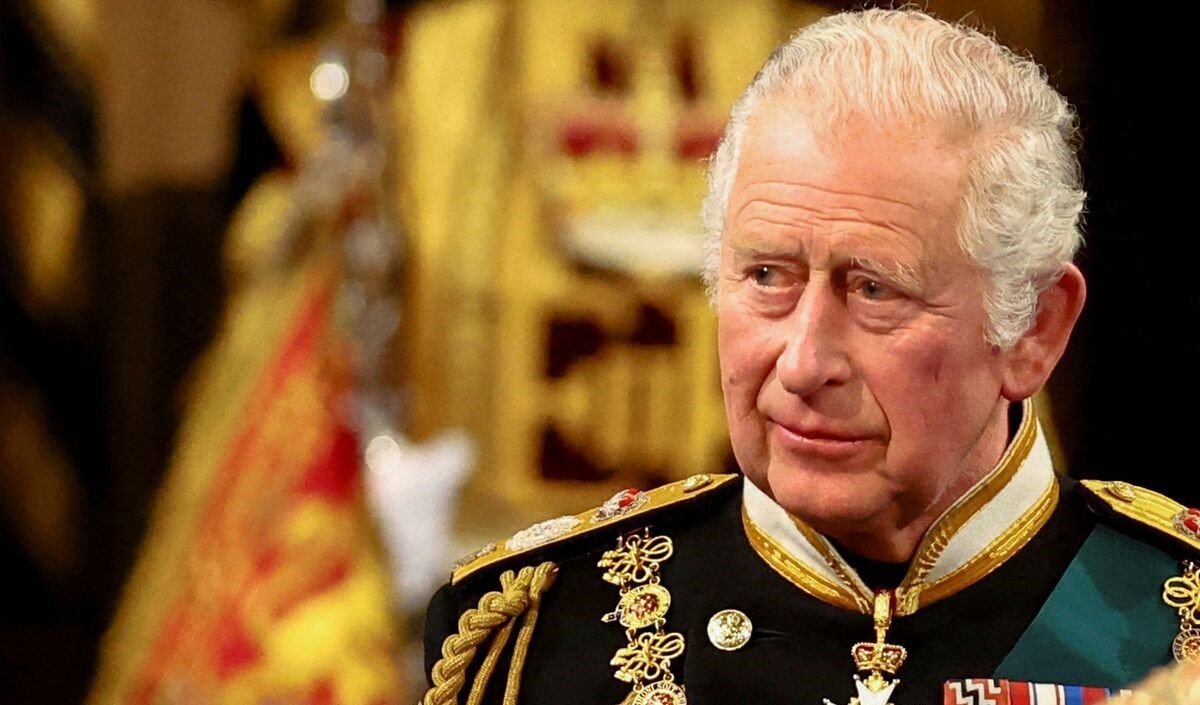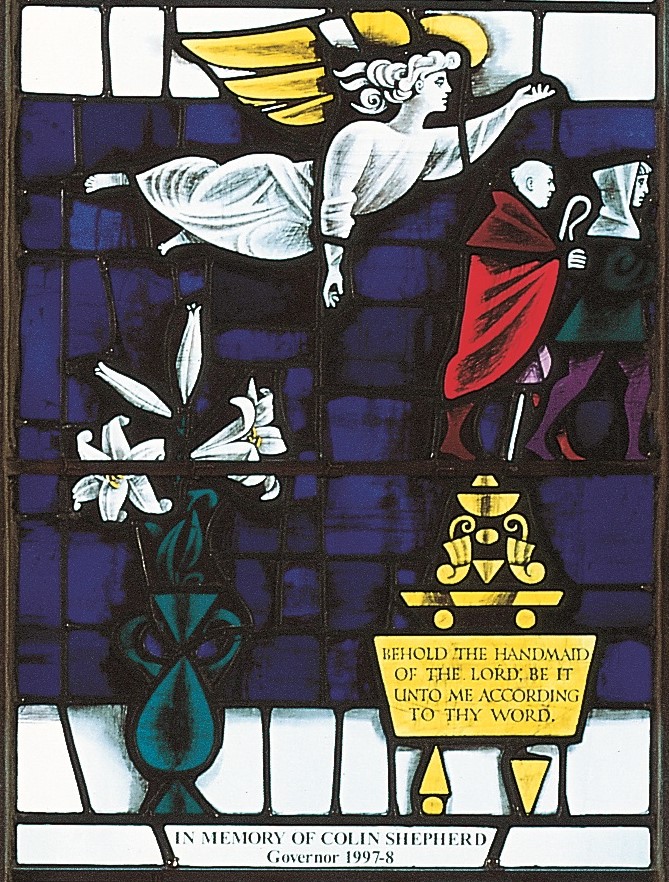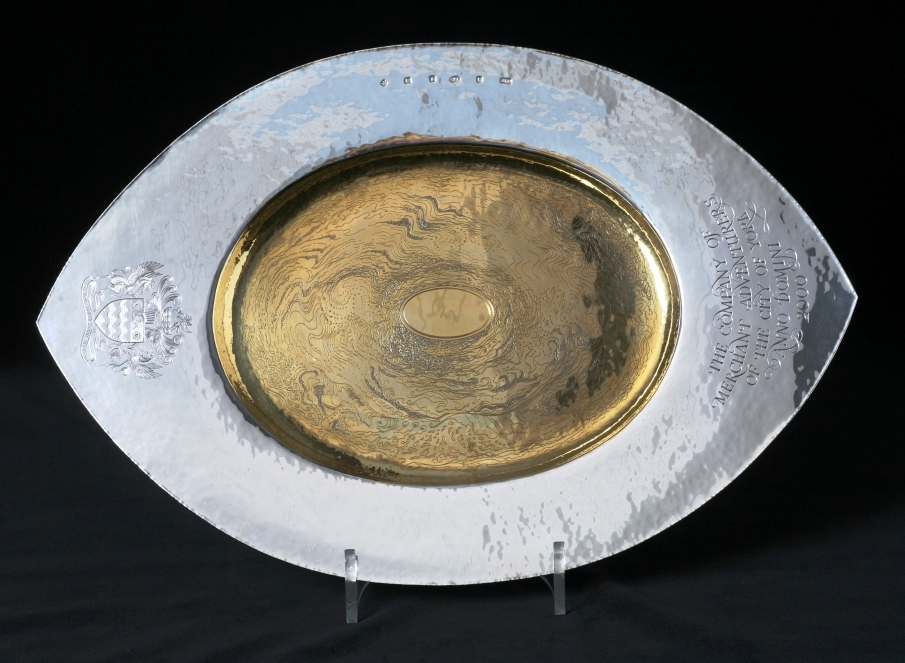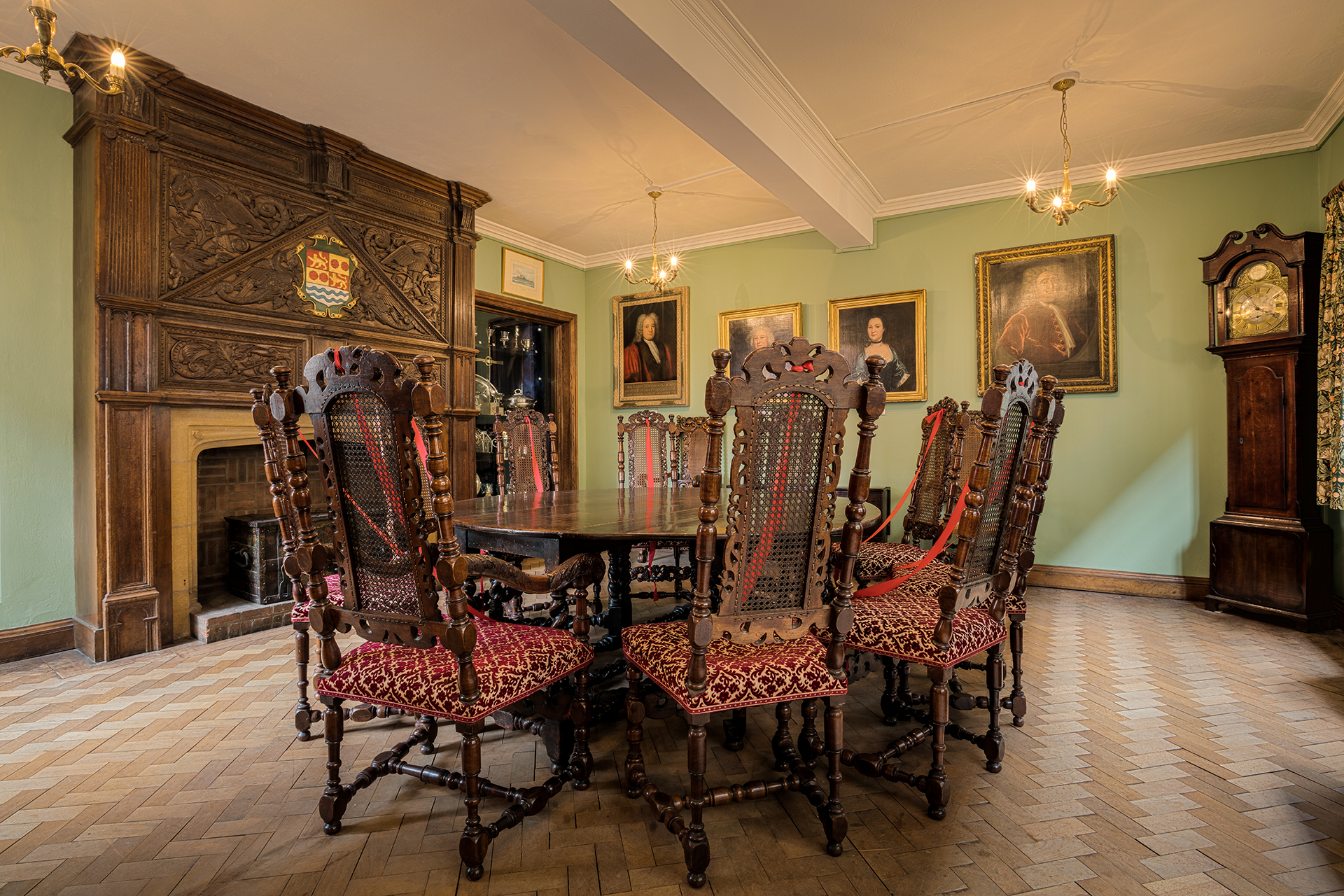 If you have enjoyed reading about our collections and would like to discover more about the Merchant Adventurers and their Hall, why not come and see it for yourself? Opening times can be found below.