This post was published in June 2022.
In celebration of the Platinum Jubilee of Her Majesty the Queen, we are delving into the past to meet some of the Merchant Adventurers making waves during the reigns of Queen Elizabeth II and her namesake, Queen Elizabeth I.
From a Tudor merchant wealthy enough to fund a Queen's favourite, to the man behind the Chocolate Orange, join us in this second blog as we discover the men and women who made, and witnessed history in the great Elizabethan eras. 
Robert Brooke
Robert Brooke who was Governor in 1576-7 and again in 1587-8 was one of the wealthiest men in York. Lending money to Queen Elizabeth I and her favourite courtier, he was a successful merchant, lobbying at Court in London for the interests of York merchants as well as being instrumental in the granting of the Company's Royal Charter in 1581.
Robert was born in 1531 in Hunslet, West Yorkshire. He became a Freeman of York when he was 28 and joined the Mistery of Mercers (as the Merchant Adventurers were known prior to 1581) at the same time. He, like many of his contemporaries would be Chamberlain, Sheriff, Alderman and Lord Mayor as well as serving as a M.P. He had a large property on Ousegate Corner. He also owned property across York as well as other land in Yorkshire and in Essex.
Robert Brooke was of such standing within York that he was mentioned by name, in an order from Queen Elizabeth I in 1578, to the Lord Mayor and others in the city concerning the identification and arrest of Roman priests. His wealth also made him popular with the monarch, contributing £30 to the Queen's Loan in 1590 – the equivalent today of £70,000. In 1585, Robert Dudley, 1st Earl of Leicester asked him for a loan, it is not known if he granted the Queen's favourite the request but it is hard to imagine he said no!
He participated in Company affairs and regularly features in the archives from this period as he sought opportunities to further the business interests of York's merchants.  In a letter dating to either January 1579 or 1580, a 'Mr Brouck' travelled to London, with others, 'for our fredom to trafic in east partes'. Just a year earlier in 1578, he rode to London 'about renewing of the charter' and paid £302 in expenses, the equivalent of £103,000 today! When the Royal Charter was finally granted by the Queen in 1581, much of the effort behind this could be put down to a small, dedicated group of merchants, including Robert Brooke.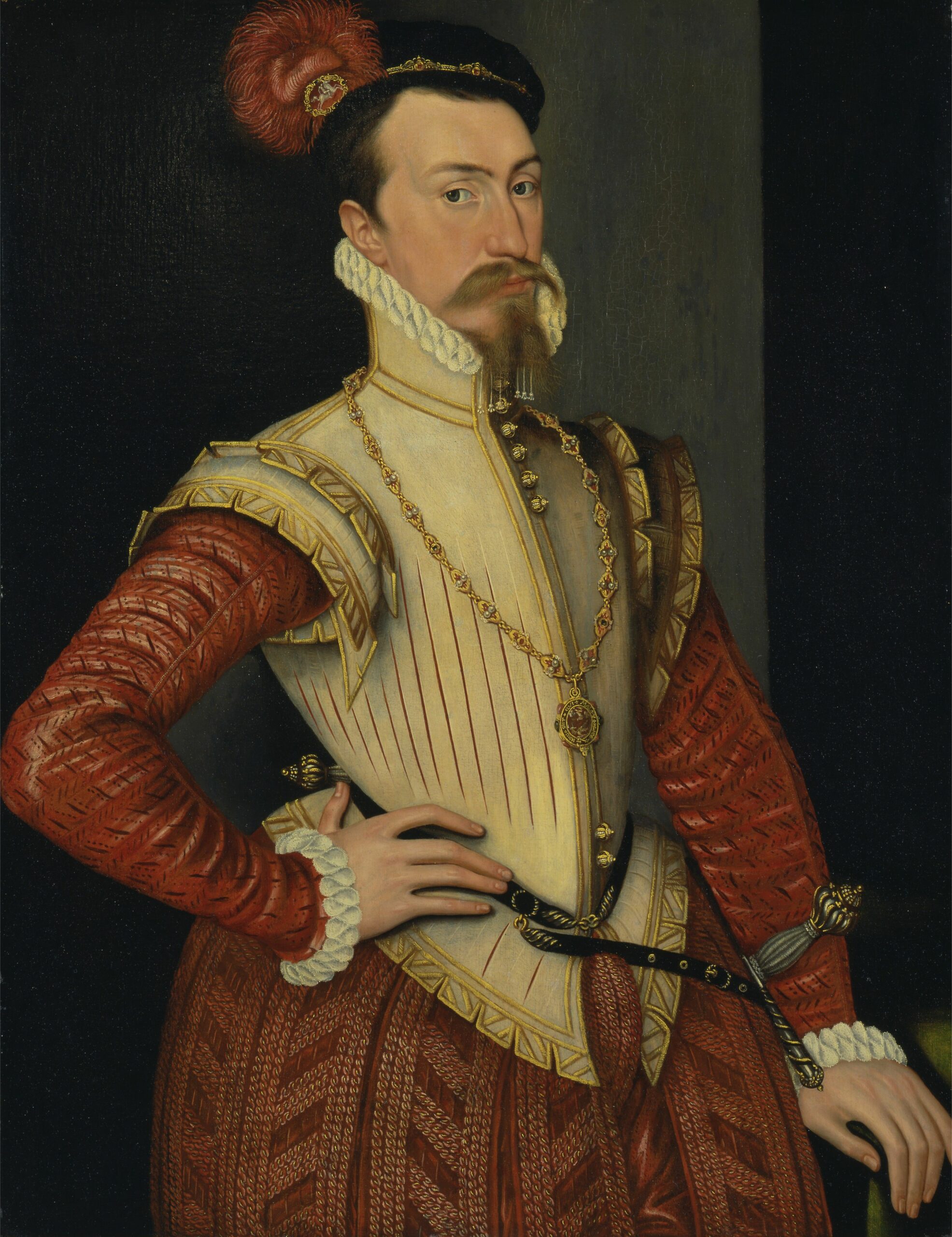 'Robert Dudley, First Earl of Leicester' by Steven van der Meulen, c.1565. Yale Center for British Art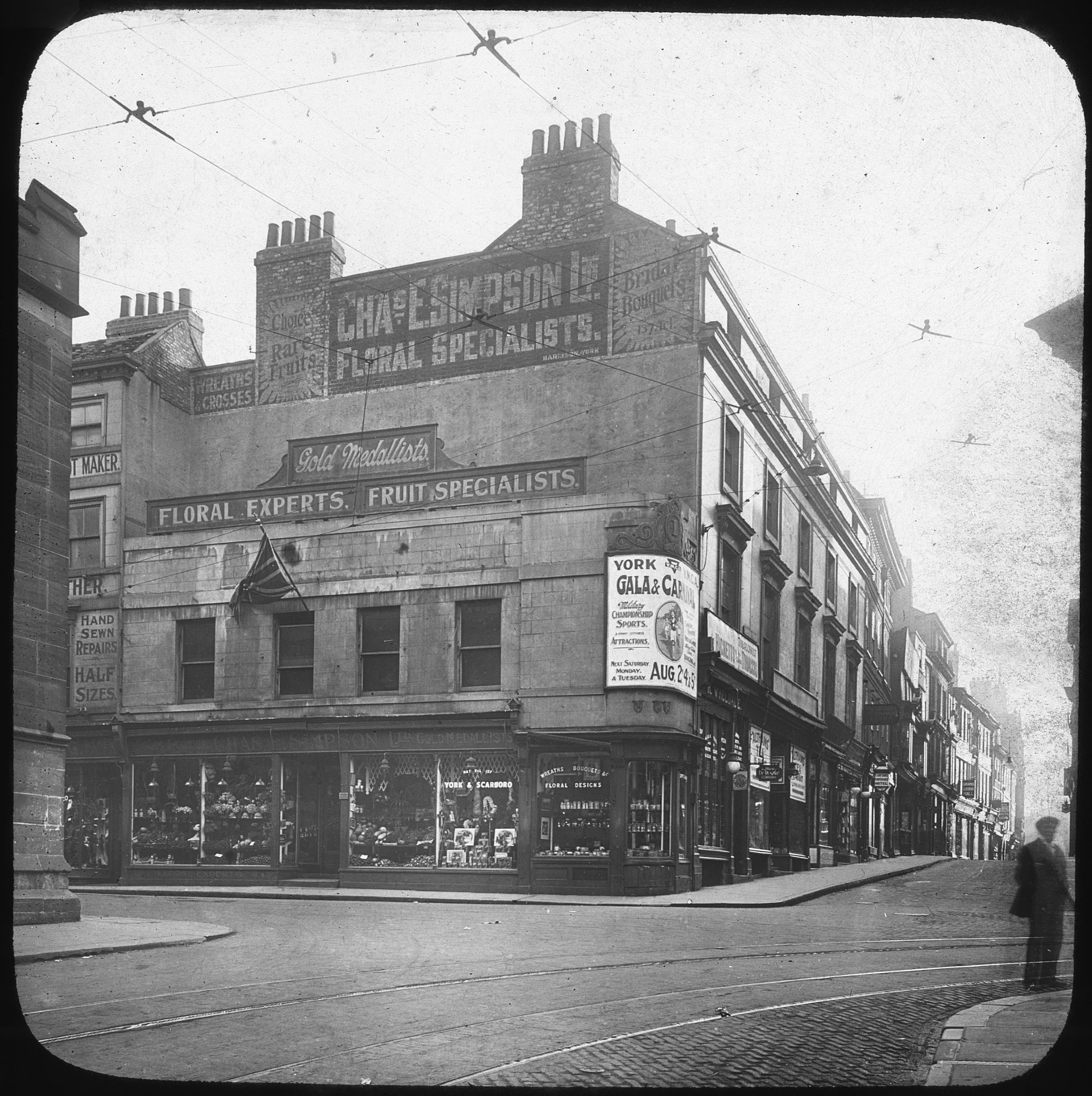 The corner of High Ousegate and Spurriergate in the 1920's. Robert Brooke's house would have been located in the area. Image courtesy of Explore York Libraries and Archives Mutual Ltd.
Francis Johnson
Dr Francis Johnson was a successful architect and champion of Yorkshire's built heritage. Born in Bridlington, East Yorkshire in 1911 he specialised in the restoration of 18th century buildings and the design of new structures in the Classical style. He was Governor of the Merchant Adventurers in 1980 and Company architect until his death in 1995.
Francis Johnson after training in Leeds, opened up his practice in his home town of Bridlington in 1937. His promising career was placed on hiatus by the Second World War where he served in the Royal Engineers between 1943 and 1946. In the years after the War, Classical building styles were seen as old fashioned but as the 1960's approached, Francis Johnson's attention to detail and methodical research put him at the forefront of Georgian building conservation and restoration.
He restored and in some cases remodelled several historic buildings including; Fairfax House in York, Hardwick Hall in Derbyshire, Belton House in Lincolnshire and Burton Agnes Hall in East Yorkshire. His meticulous research of the buildings he was working on and his concern for accuracy in materials and colours was ahead of his time. He also built several new houses and worked with the Church of England on the building of several new churches and the restoration of others including York Minster and Howden Minster.
He joined the Merchant Adventurers in 1961 and for the duration of his involvement with the Company made the restoration and preservation of the Hall a priority. He designed the wrought-iron gates to the Hall entrance in 1994. That same year he sat for a portrait, the painting highlights two buildings in framed paintings on the wall behind him; one depicting Fairfax House and the other, the Hall – highlighting his two main personal and architectural achievements.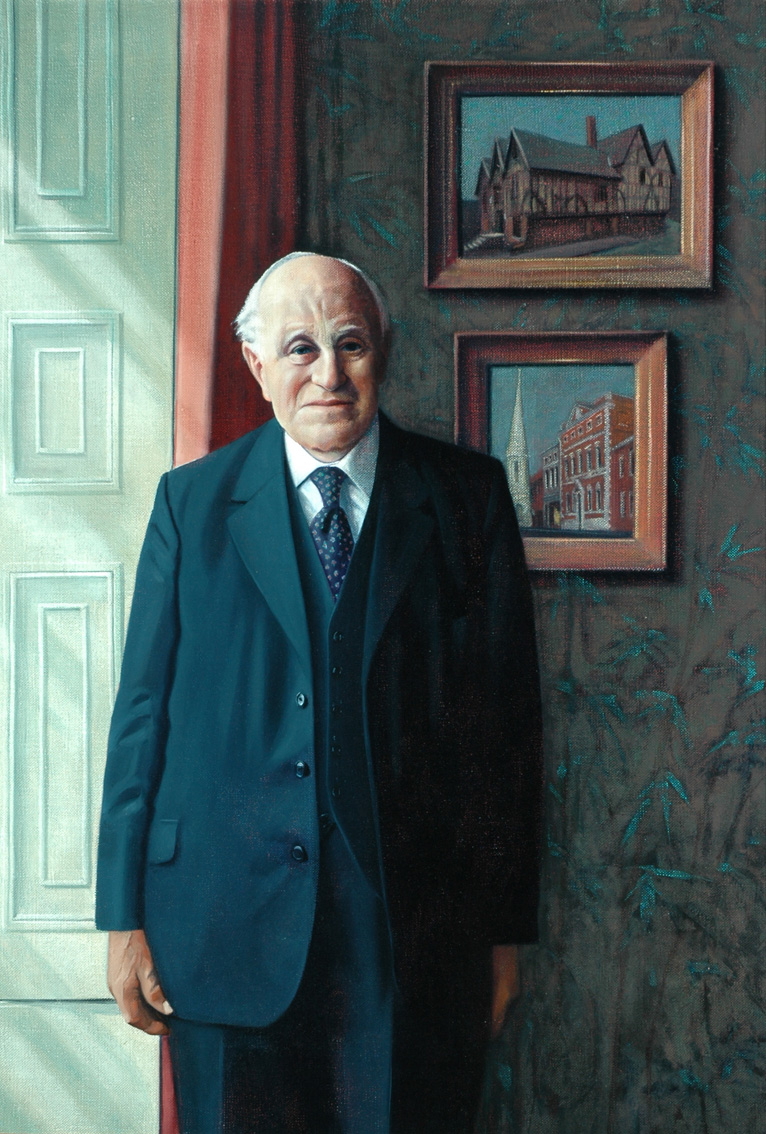 'Dr Francis Johnson' by John Langton, 1994.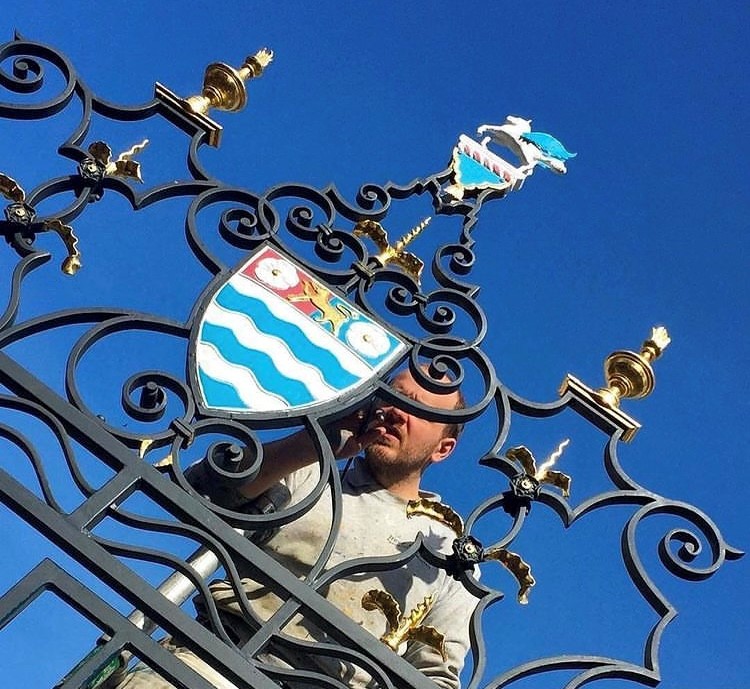 The gates to the Merchant Adventurers' Hall during restoration in 2017. Image courtesy of the Ideas Group. 
If you have enjoyed reading about the Elizabethans and would like to discover more about the Merchant Adventurers and their Hall, why not come and see it for yourself? Opening times can be found below.