This post was published in June 2022.
In celebration of the Platinum Jubilee of Her Majesty the Queen, we are delving into the past to meet some of the Merchant Adventurers making waves during the reigns of Queen Elizabeth II and her namesake, Queen Elizabeth I.
From a Tudor merchant wealthy enough to fund a Queen's favourite, to the man behind the Chocolate Orange, join us in this fourth blog as we discover the men and women who made, and witnessed history in the great Elizabethan eras. 
Gregory Paycock
Gregory Paycock was a lead and cloth merchant who like many of his contemporaries was engaged in local politics. For over 25 years, he was a Chamberlain, Constable, Sheriff, Alderman and Lord Mayor and was Governor in 1569-71 of the Mistery of Mercers (prior to their change of name in 1581). However, unlike other Merchants, he was actively involved in national politics and was a witness to the Rising of the North.
Gregory was likely born in the mid 1520's and became a Freemen of the city around 1547 and joined the Mistery of Mercers that same year; to be 'Free' allowed an individual to trade or become a master craftsman and also become a member of their trade guild. He had a house on Ouse Bridge; a strategically important position from which he could view his boats unloading on the Staiths below.
In 1569 a unsuccessful attempt was made by Catholic nobles from Northern England to depose Queen Elizabeth I of England and replace her with Mary, Queen of Scots – this was known as the Rising of the North or the Northern Rebellion.  Gregory obtained information from 3 captured fishermen that there were 200 foot-soldiers in Hartlepool and gave this information to the Earl of Sussex – Lord President of the North. He also gave evidence against a gaoler of York castle who had been sympathetic towards the rebels. It is likely that he was present at the execution of one of the leaders of the rebellion, the Earl of Northumberland in York in 1572.
When Queen Elizabeth I came to the throne in 1558, she inherited a debt of £227,000 – much of this owed to international lenders with high interest rates. Gregory was just one of several merchants of York who lent money to the Queen in 1560.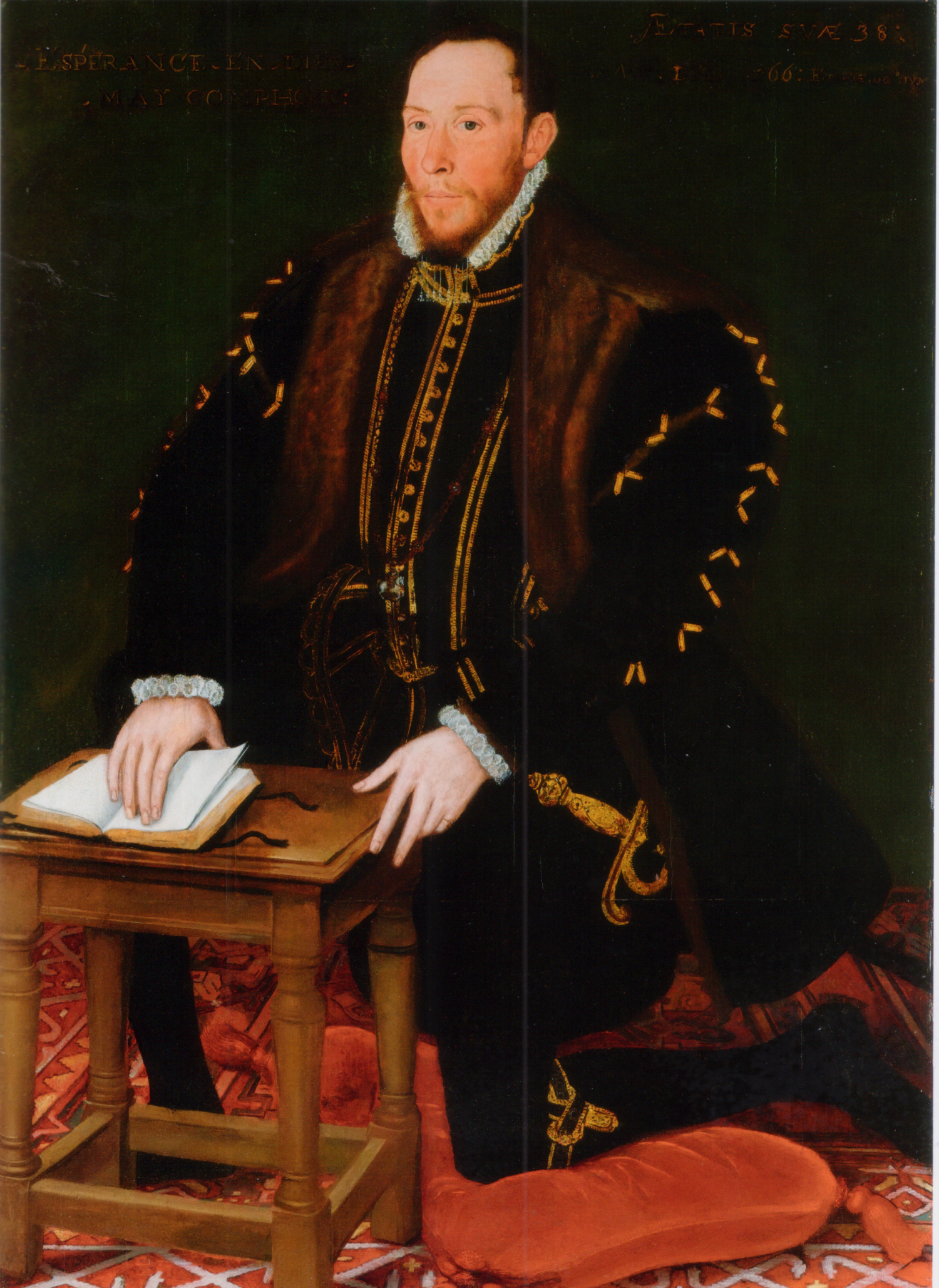 'Thomas Percy, Earl of Northumberland' by Steven van der Meulen, 1566.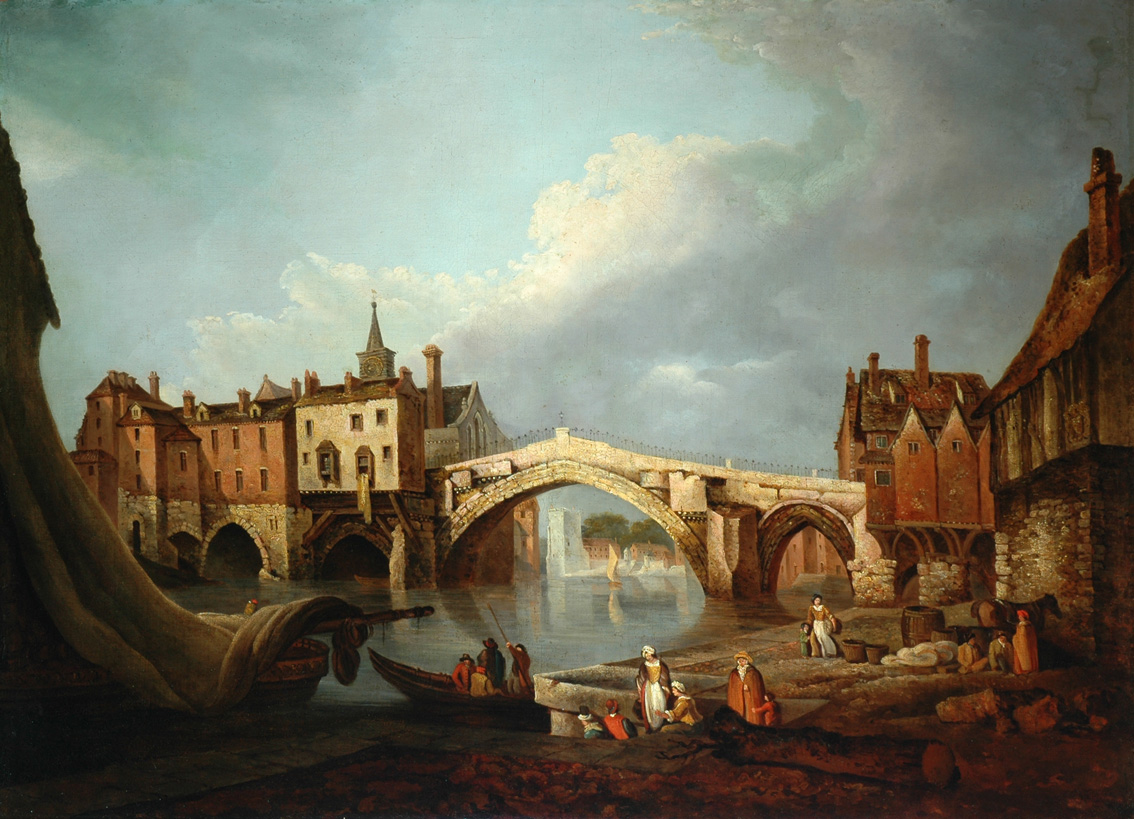 'Old Ouse Bridge' by Joseph Farington, 1784. The buildings on the right in the painting would have been part of Gregory Paycock's house in the mid 16th century. 
Cyril Forster Garbett
Cyril Forster Garbett was Archbishop of York and an Honorary Member of the Merchant Adventurers from 1942 until his death in 1955. A witness to many Royal events in the mid-20th century, he was an ardent Royalist and a popular figure; as at home in large national occasions as he was for visiting clergy and members of the parishes he passed through on his famous walks.
Born in Surrey in 1875, Cyril Garbett followed in his father's footsteps and was ordained in 1901. He became Bishop of Southwark, Bishop of Winchester and then Archbishop of York in 1942. He travelled widely after his consecration, including Ireland, United States of America and most notably to Communist Bloc countries, visiting Russia in 1943. This visit was of such significance that he would feature on the front of Time Magazine in 1944.
As Archbishop of York, he would take part in the procession at the Coronation of Queen Elizabeth II in 1953. His links to the Royal Family would predate this event; he christened Princess Anne in the Music Room of Buckingham Palace on 21 October 1950 and prior to that gave the address at the wedding of the then Princess Elizabeth and Prince Philip.
The wedding, as recorded in The Church Times in 1947 talks of the Archbishop of York's address as… "in every way worthy of the occasion. Dr Garbett emphasized that the service in Westminster Abbey, with all its splendid surroundings and public significance, was essentially the same rite as that of the humblest citizens who are joined in marriage in their parish church." At the end of the address, he concluded with a prayer for the couple; "May God's unfailing love always protect them. May he give them every blessing, peace and happiness."
Cyril Forster died on New Year's Eve 1955 with over 2,000 people attending his funeral at York Minster which you can view in this old news reel here, including another Honorary Merchant Adventurer; Mary, Princess Royal and Countess of Harewood.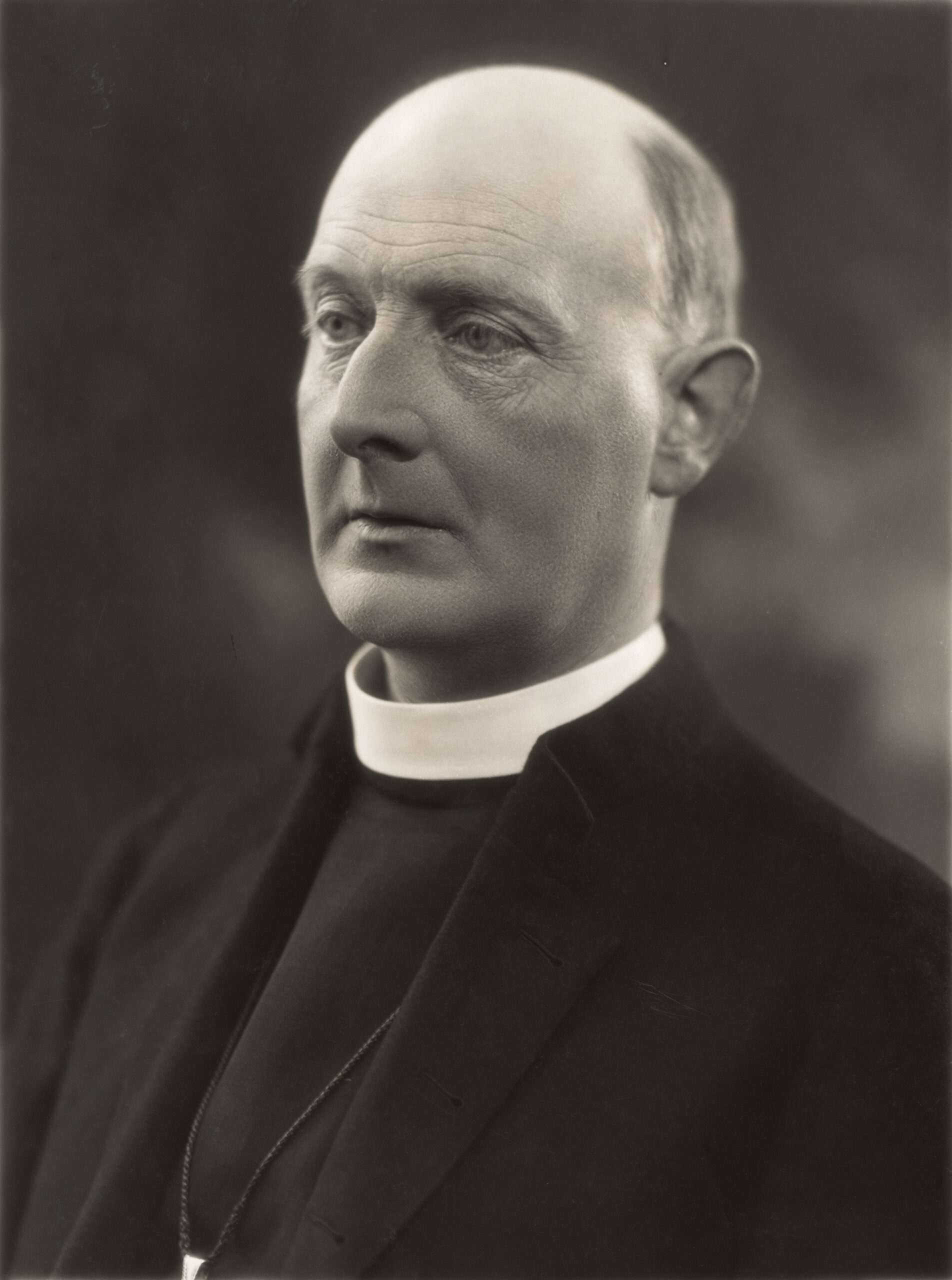 Cyril Forster Garbett in 1923 whilst he was Bishop of Southwark.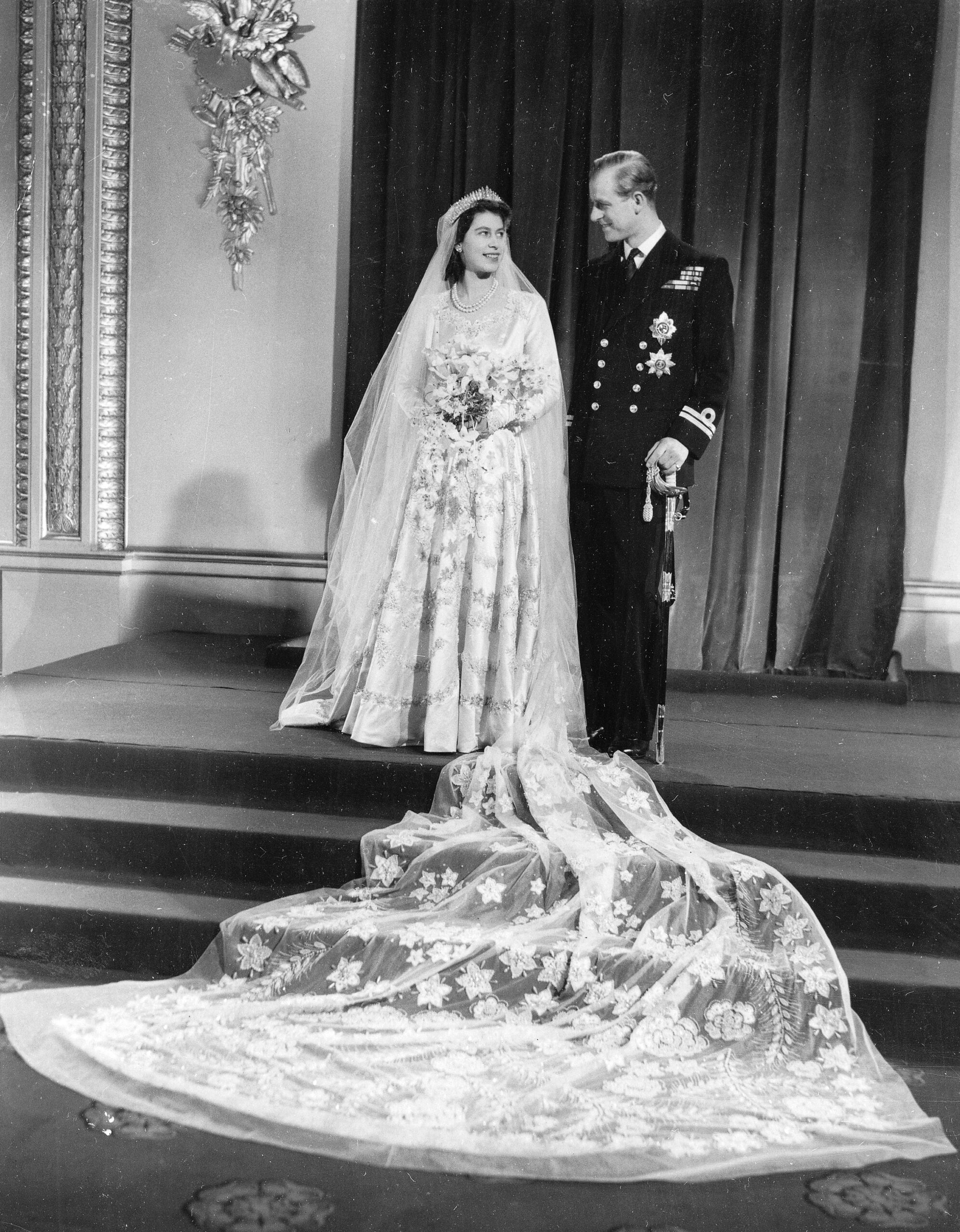 An official photograph of Princess Elizabeth and Prince Philip, Duke of Edinburgh on their wedding day on 20th November 1947.
If you have enjoyed reading about the Elizabethans and would like to discover more about the Merchant Adventurers and their Hall, why not come and see it for yourself? Opening times can be found below.