The Court of Assistants
The Governance of The Company of Merchant Adventurers of the City of York is directed by a Court of Assistants, similar to a board of trustees. In accordance with the Royal Charter of 1581 the Court has nineteen members. The Governor is the Chairman and they are supported by eighteen assistants all who are elected annually at Charter Day, our equivalent of an Annual General Meeting.
The Court of Assistants consists of:
The Governor and the four other Officers; Immediate Past Governor, Deputy Governor, Senior and Junior Wardens.

The five most recent Past Governors.

Nine Elected Members each serving for three years.
Officers
The Governor and four Officers meet regularly to deal with the day-to-day management of the Company in conjunction with The Clerk and to advise the Court of Assistants as necessary. In order of precedence they are:
Immediate Past Governor

Deputy Governor

Senior Warden

Junior Warden
Mr Joseph (Joe) Horsley
Governor 2023-24
Joe Horsley is a member of a famous family of sugar confectioners who went on to establish his own chocolate business. His year of Governorship continues the 300 year old relationship between confectionery and the York Merchant Adventurers Company
Joe joined the family sugar confectioner, MA Craven & Son which which had been trading in York for over 180 years after studying Law at Queen's College, Oxford. For most of Cravens 200-year history it occupied the area directly opposite the Hall in the land between the River Foss and Coppergate with generations of his family being Members of the Company
Joe established a chocolate manufacturing business, York Dragee (a dragee is a bite-sized form of confectionery with a hard outer shell) after which he claims to have invested the chocolate coffee bean! His company was sold in 2001 after which he started again producing private label chocolates for major supermarkets.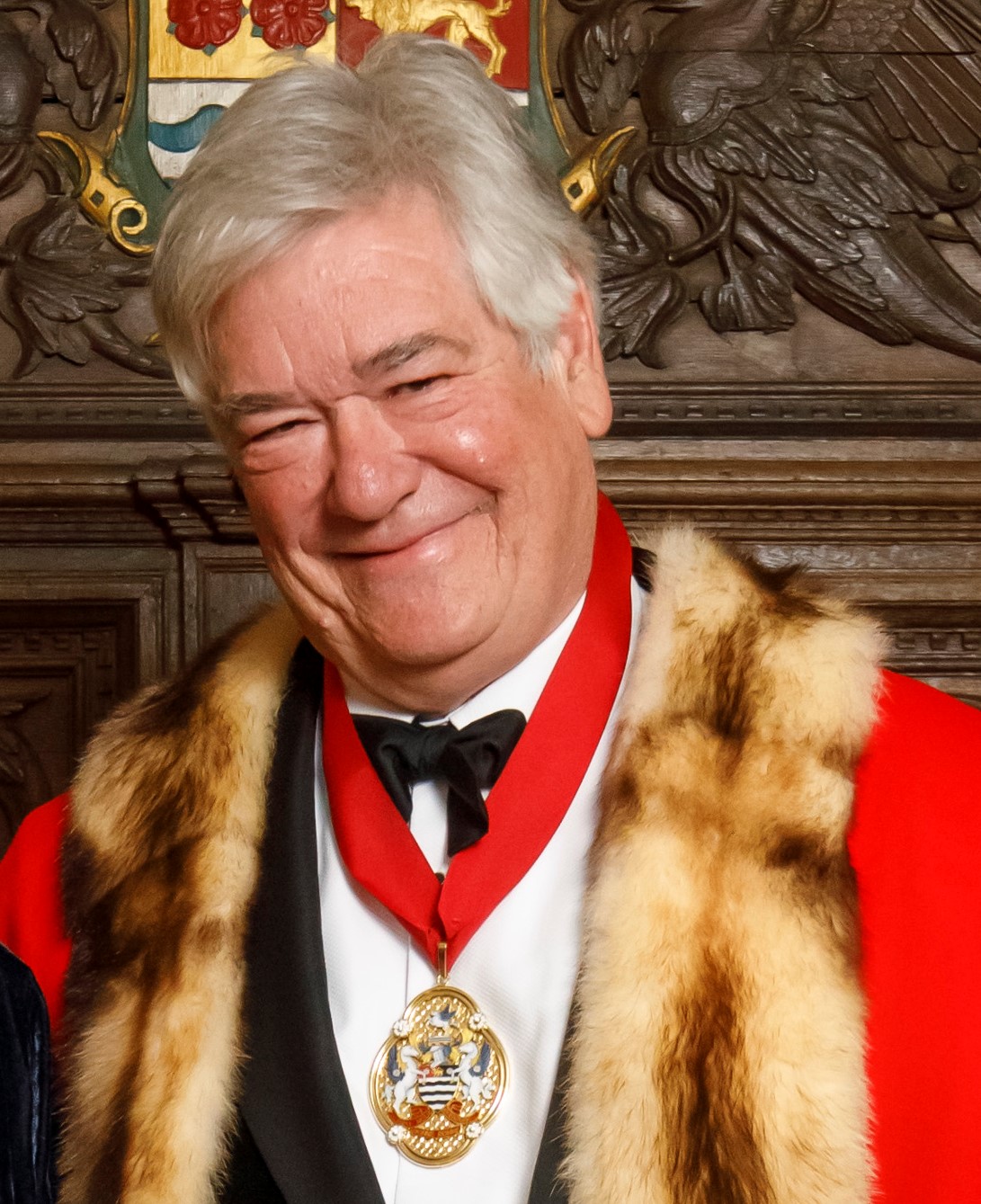 Committees
The Company has seven Committees which provide specialist knowledge in key areas of the Company's management and business. All committees report regularly to the Court of Assistants.
The Committees are made up of a combination of Officers and ordinary Members.
Executive
The Executive is led by The Clerk, Brigadier Jim Richardson MBE and assisted by The Beadle, Membership & Finance Manager and Museum Director. They lead a team of seven full time and nine part time staff, all based at the Hall.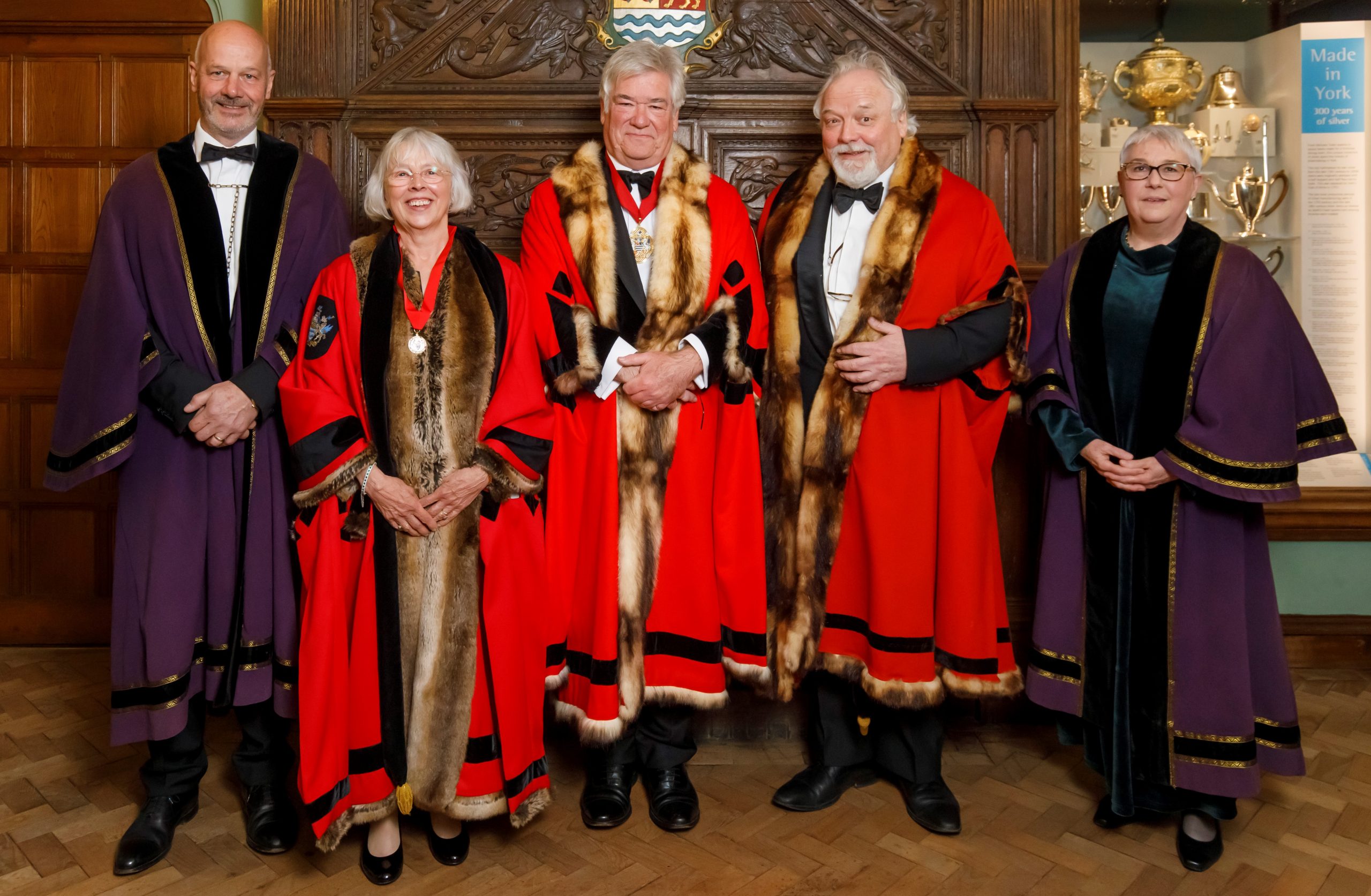 L to R: Senior Warden – Mr Richard Shaw, Immediate Past Governor – Dr Delma Tomlin MBE, Governor – Mr Joe Horsley, Deputy Governor – Mr Martin Vander Weyer and Junior Warden – Professor Sarah Brown.